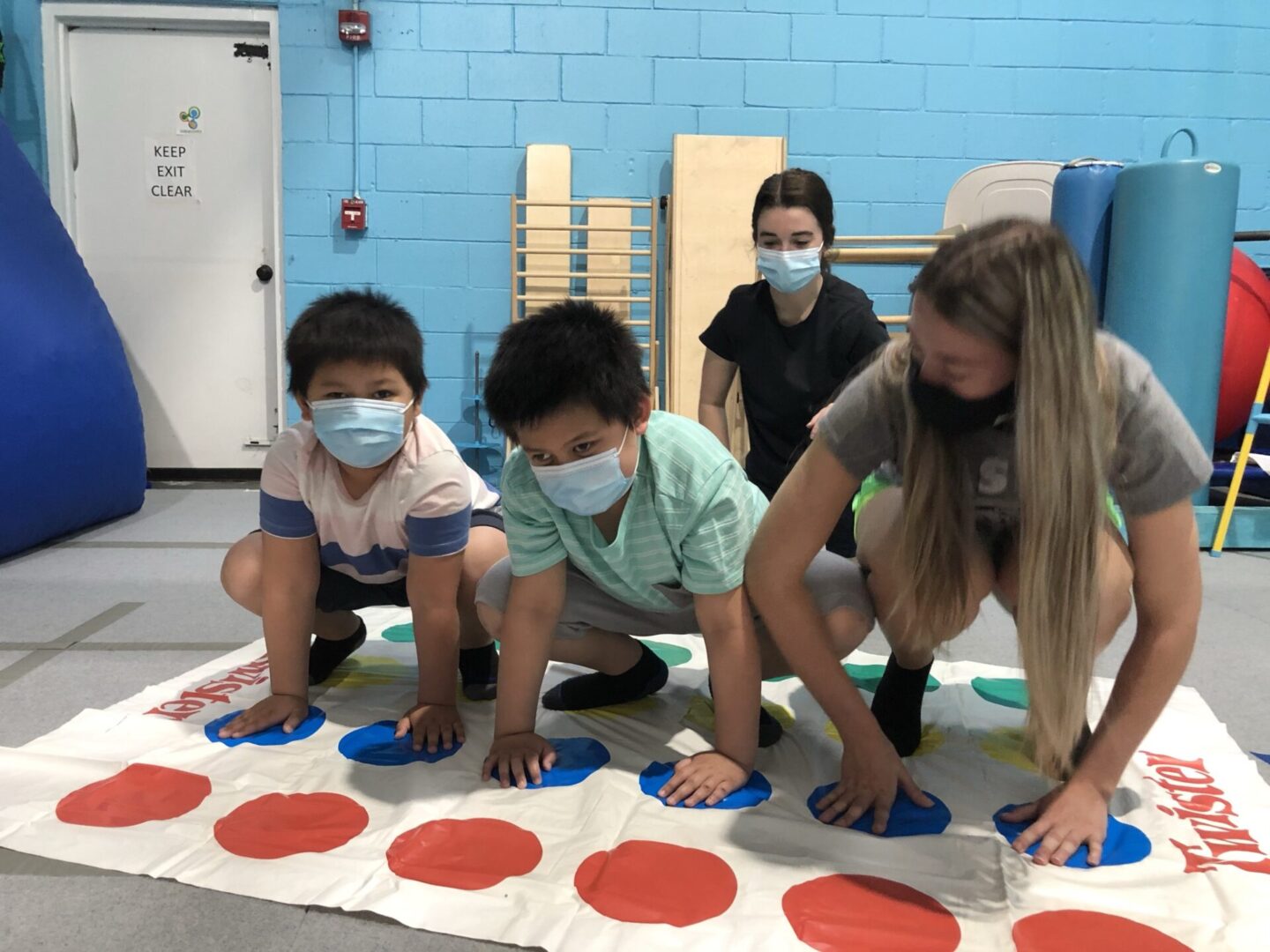 Occupational therapy practitioners enable people of all ages to live life to its fullest by helping them promote health and prevent—or live better with—injury, illness, or disability—occupational therapists address motor, visual-perceptive, cognitive, and sensory-processing skills. Pediatric occupational therapy treatment helps children be as independent as possible in all areas of their lives.
Occupational therapy practitioners have a holistic perspective that enhances a child's self-esteem and sense of accomplishment by addressing motor skills, visual-perceptual skills, cognitive skills, and sensory integration deficits. OT also includes adapting the environment and task to fit the person's skills and abilities.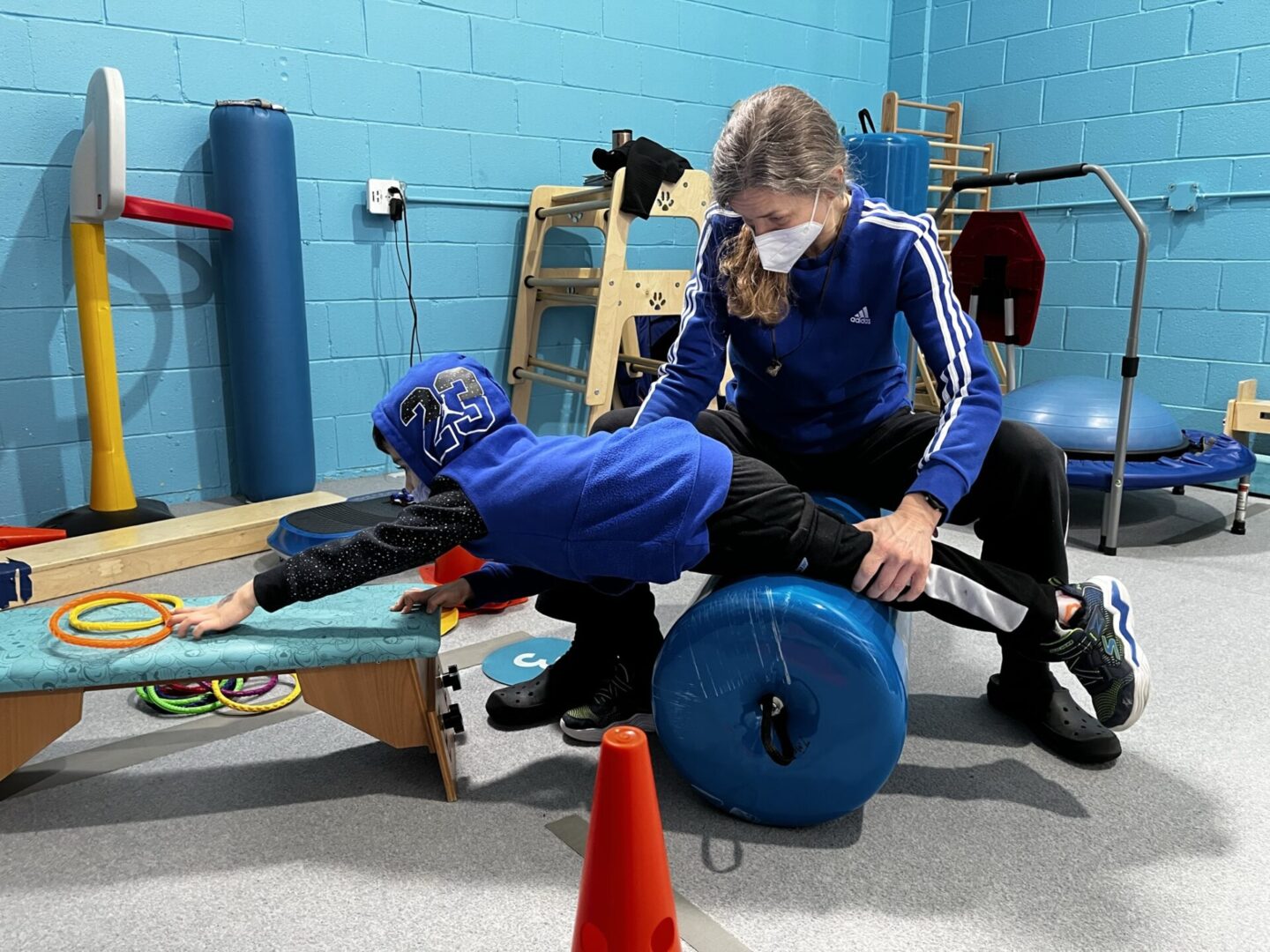 Physical therapy provides services to improve mobility, increase muscle strength and endurance, develop or restore function, alleviate pain, and promote our clients' overall health and wellness. PT applies their expertise in movement and uses clinical reasoning through examination, evaluation, diagnosis, and intervention. They collaborate with families to promote their children's ability to function independently and optimize movement for lifelong meaningful participation in their community.
Intensive therapy programs are developed around each child's and family's unique needs and strengths. After a thorough evaluation, specific functional and measurable goals are established at the beginning of each intensive and used to develop a plan. Intensives occur more often than regular therapy and may or may not combine occupational therapy and physical therapy. Pediatric intensives are available for current patients and patients who live out of state.
Contact us for further details.
Camp Kid Power is an intensive summer therapy camp for children with motor impairments ages 5 to 16 years old. Occupational and physical therapists interweave principles of motor learning, neuro-developmental treatment (NDT), and parent education into a motivating and play-based camp to produce functional changes and gains. Elements of modified constraint-induced movement therapy bimanual intensive training are used when appropriate.
Camp Kid Power integrates individual functional goals determined by each camper and family into the daily camp schedule. Children participate in individually tailored bimanual activities dressing activities, preparing simple meals, and engaging in simple self-care tasks. The bimanual activities are structured to meet each camper at their level and build upon skill and success. Caregiver training sessions are held to introduce and review foundational concepts of rehabilitation and answer parent questions. Before camp, parents and their children may be asked to carry out a home program that will help prepare them for the intensive camp model.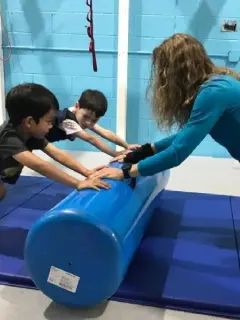 Designed to promote social development and reinforce new skills while embracing the individuality of each child. Small groups are led by therapists and additional team members in a playful, supportive environment. Age appropriate skills are emphasized and practiced in a fun setting. The goals of the groups are to help children develop social and play skills based on pediatric occupational therapy. Social groups will focus on skills through games and arts and crafts.